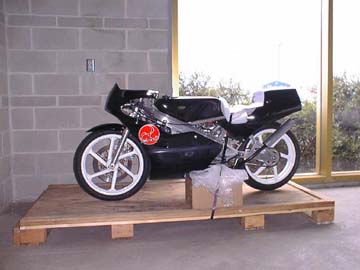 From the truck into the car to my home, where it is sitting in my hobby room. Just having it makes me happy. Can't wait to test it and drive it on a track again.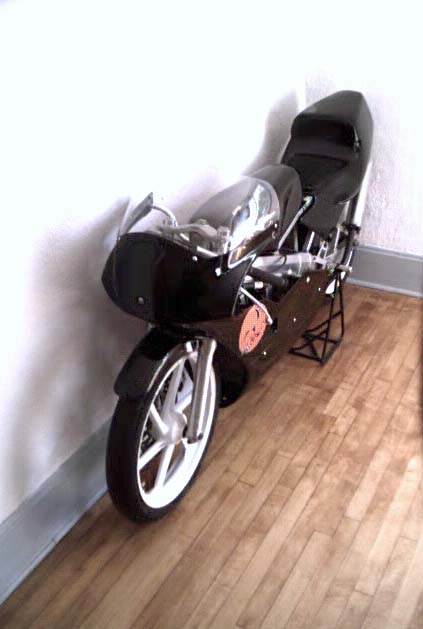 Just sitting there, I kept looking and sitting on it. I still couldn't beliefe I had actually bought it.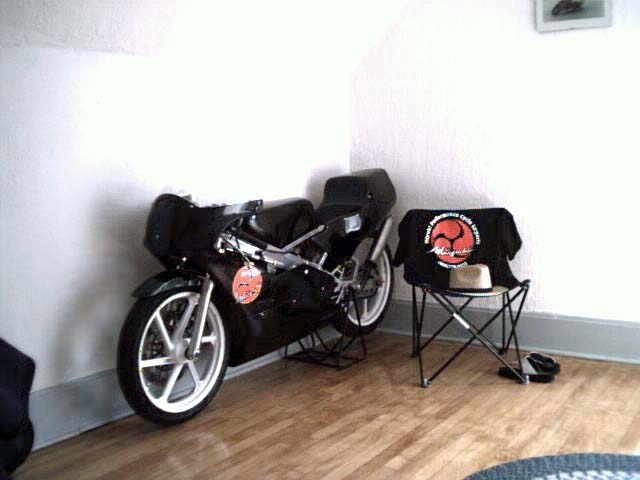 Okay, nice sunny day, time for some pictures!!
So it was time to check it out and smoke a bit in the alley. It was very easy to start and it was sounding nice and crisp. Now it was time for me to get it to the track and do a riding school day!! finally.