This is sort of how things started with the racing. I joyned a motorclub at Zandvoort and started to do a bit of laps on my very heavy GS 750. still, I learned a lot and got used to go faster and dealing with the heavy bike.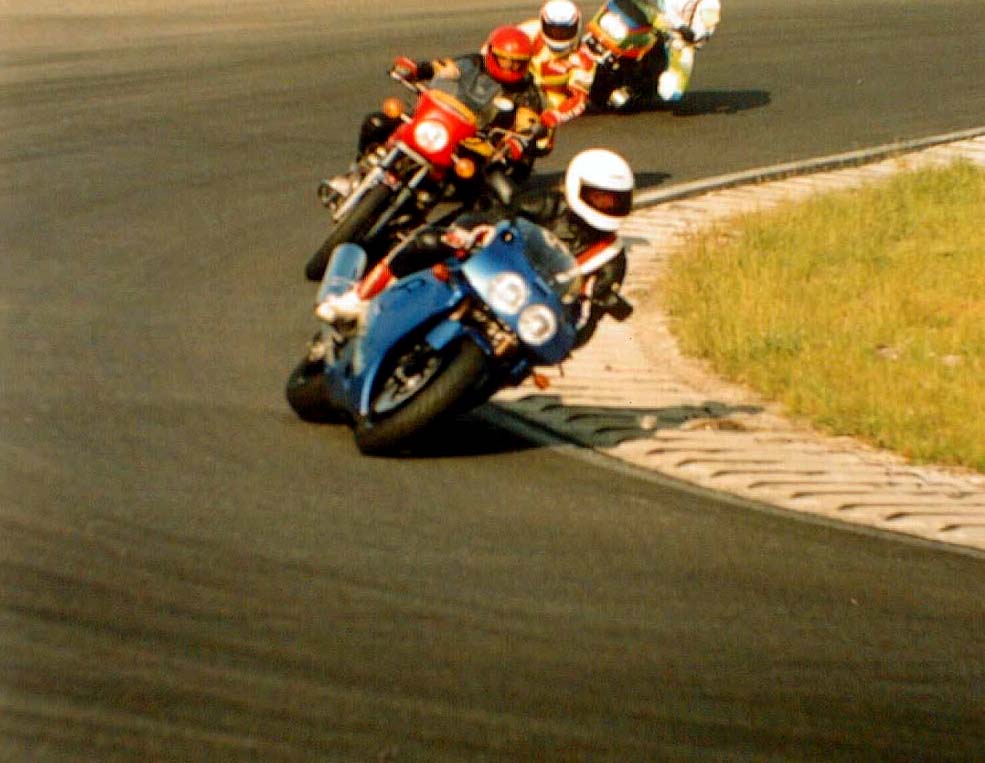 Yes, this is what I used to do daily in Amsterdam. I wheelied al over the place, not really to show off( little maybe), but it is a really free feeling and I just love doing that. People started to ask me how many miles I got on my front tire. Ripped the spokes right off and it is very hard on sprockets too. This bike also had to go on the Zandvoort track. Bit strange between all those crotch- rockets, but I didn't care. They flew past me, my bike wasn't very fast, but the corners i liked a lot. More like a dirt-track style. Down-town Amsterdam was easy on this devil. I literally drove over foot bridges, between cars/ bicycles/ trams, one or two wheels, you name it. Best bike for in town.Yamaha XT 600.
Amsterdam is where I am from. I love that crazy and wild city. I go visit as often as I can, since I live in Milwaukee, Wisconsin, usa. Here is a nice site with tons of links about Amsterdam. Here is a party-town for ya!! Freedom is the key word.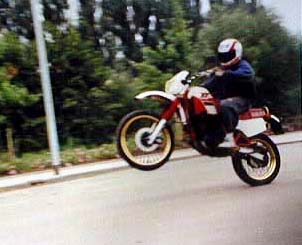 Feeling free as a bird!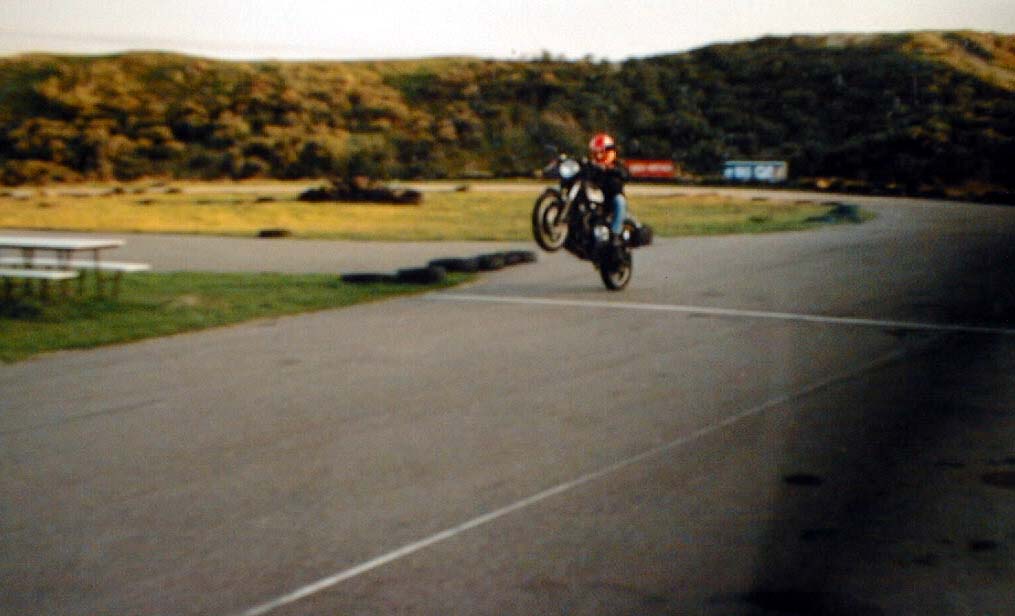 Nuts as I am, I had to try to wheely this 1000 kawasaki. I was goofing around on a go-kart track at Zandvoort. Dragging the pipe and footrests. fun stuff.
This was my TZ 350cc engine. Nice hey! Lots of power, dry clutch and very fast cylinders. So this is how it all started. I had a RD 400cc that i kept blowing up. So I took it apart and ripped all excess stuff off the frame and installed the TZ motor. I kept buying little things for it and soon I had a "sort of" racer. Later I bought the orignal TZ frame and some lighter wheels. that thing was flying!!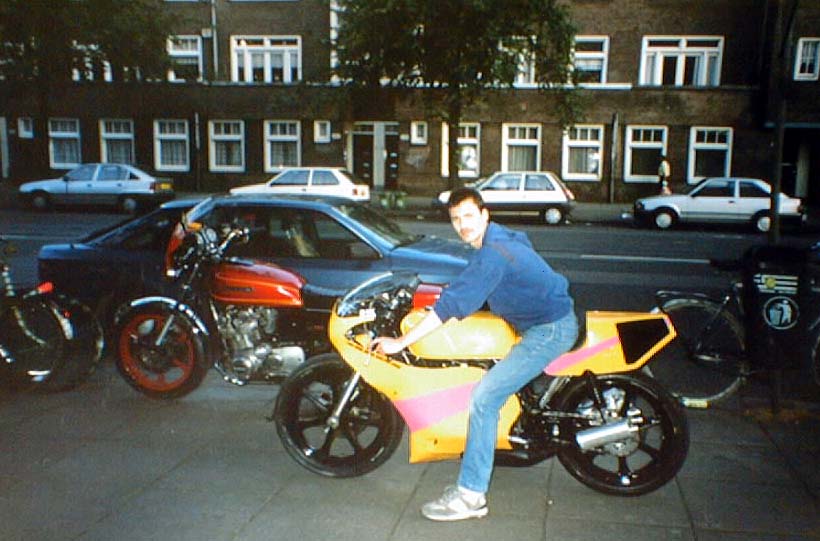 And then it looks something like this. I tested it several times in a remote place in Amsterdam. Sounded cool and felt pretty fast. I never had a problem with this engine ever!! If you like to hear the sound, just e-mail me, and I'll send you a mp3 sound file.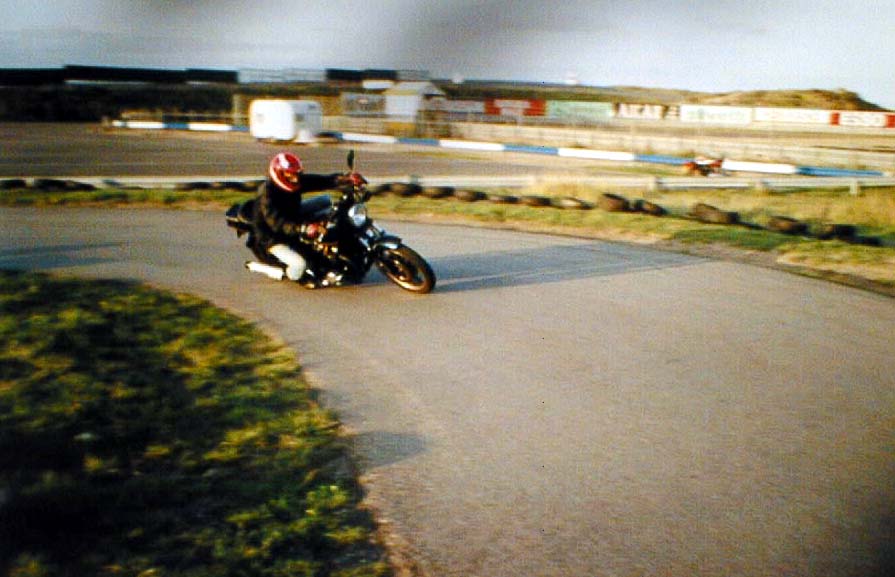 Ssccccccrrrrrraaattch!!! (O; I never get tired of riding motorcycles.